Containment Liner
Spill Containment Ground Liner
The Ground Containment Liner is an economical underlayment designed to help protect spill berms and flexible tanks during storage. Often built with a PVC fabric material, these liners can be easily placed in your storage location prior to placement of the product. Having an added layer of fabric can help protect the berm against abrasion during storage and use. This can help increase the lifespan of your product and protect against wear and tear.
Questions? We can help! Call our team at 1-863-270-8118 or fill out our quote request form to discuss your requirements.
Typical Ground Cloth Sizing & Specifications
Material
Typical Sizes
22 oz. PVC
10' x 10'
22 oz. PVC
10' x 23'
22 oz. PVC
6' x 12'
22 oz. PVC
12' x 50'
22 oz. PVC
12' x 60'
22 oz. PVC
15' x 15'

Additional fabrics and sizes available. Sizing is often determined based on the size of your berm, tank or containment area, so please do not hesitate to provide use with your requirements.

Please do not hesitate to ask for custom sizes or products!

Perfect for use with our Berm Containment Liners
The ground cloth is also frequently used for spill control under vehicles, machinery, and large pillow tanks. Their thick materials have allowed them to be a reliable choice for protecting the ground during large capacity liquid storage, leaking pipes, or machinery. Liners can also help to keep your industrial facility or construction area clean by helping to avoid messy spills.
Using the Spill Liner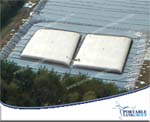 Tank Spill Containment: One of the main uses for these liners is to provide a protected foundation for tanks, such as steel and pillow tanks, during the storage of liquid materials. In addition to helping protect the tank, these containment liners help provide secondary containment for hazardous or dangerous materials.
Industrial Facilities: Manufactured from several different materials, the ground cloth has also been used in industrial facilities to help keep the floors clean in the event of a spill. These liners can help make it easy to clean the facility after small spills or oil drum leaks.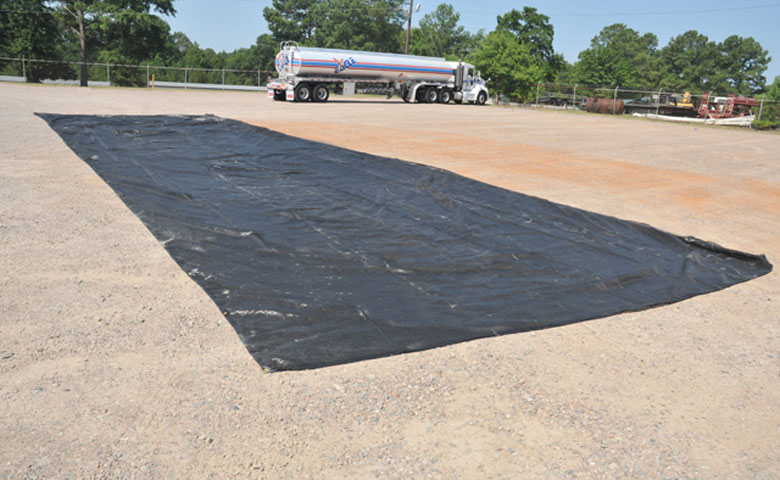 Construction Sites: Ground liners have also been used on construction sites to help protect the ground from leaks and spills due to machinery, vehicles, or other potentially hazardous products. Liners can be made with the strength to handle heavier materials such as large cranes or vehicles.
---
Interested in Storage for Drinking Water, Gray Water, or Fuel? Check out our product pages:
Questions? We can help! Call our team at 1-863-270-8118 or fill out our quote request form to discuss your requirements.