Berm Containment Liner
Secondary Containment Liners for Pillow Tanks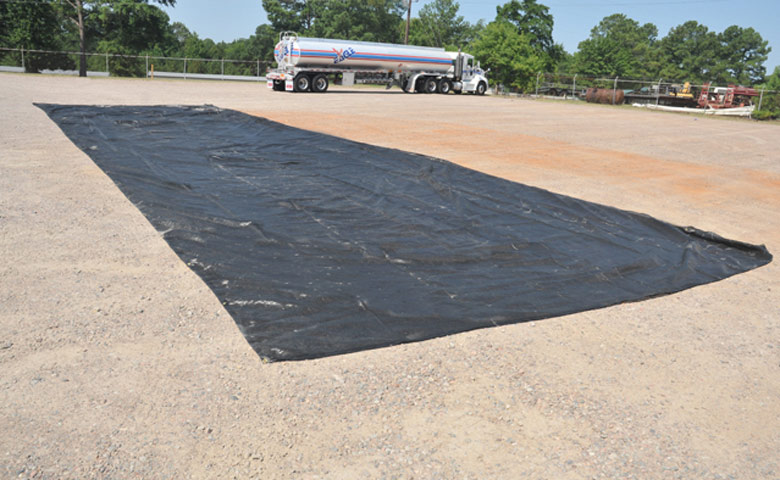 Typically used in combination with large collapsible storage tanks, the berm secondary containment liner is a flexible fabric designed to lay under tanks, vehicles, machinery, and other equipment while they are in storage. Perfect for large flexible tanks, these liners are often used in ground embankments or outdoor storage areas to help protect the exterior of the tank from abrasion.
Liners are made from 18.5 oz/sq. yd. polyester blended PVC, the same robust and flexible materials used to create the exteriors of our flexible pillow tanks. This means that these liners can be made from a wide range of fabric options, including materials that are compatible with water, fuel, and other chemicals. For use in your location, please be sure to let us know the conditions of your location and potential liquid the liner will need to be able to contain.
Questions? We can help! Call our team at 1-863-261-8388 or fill out our quote request form to discuss your requirements.
| | |
| --- | --- |
| Material Options | 18.5 oz/sq. yd. Polyester Blended PVC |
| Berm Liner Sizing Options | Sizing for these liners are typically based on the size of the tank and your storage location. This allows the liner to lay directly underneath your storage items to contain the tank required for your location. |
Berm Liner Benefits
Use of these berm liners has helped to benefit several different locations and storage units. Equipped for a wide range of applications, these liners have provided the following advantages during their use:
Abrasion Protection
Extra Padding for Tank Exteriors
Containment for Small Drips
Protection from Leaking into Surrounding Areas
Extended Tank Life
Overall, use of the berm secondary spill containment liners has helped extend the life of several flexible storage units and worked to prevent liquids from leaking into the surrounding areas.
See How This Liner Has Been Used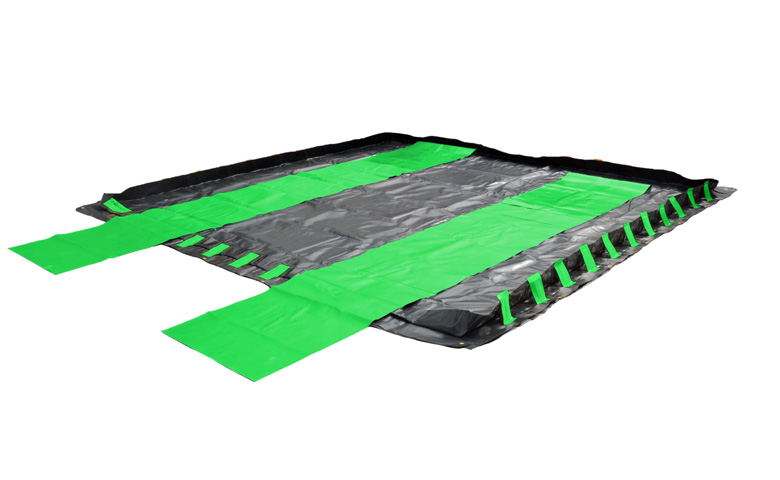 Tank Underlayment: One of the main uses for these liners is as a ground liner or underlayment for large flexible storage tanks. Liners are often placed along the contours of an in-ground embankment structure, under outdoor storage tanks, or in various other locations to protect the bottom of the tank and help extend tank life.
Berm Padding: These liners may also be used underneath berms and other flexible containment products to protect the bottom of the berm. This may be used for added support with heavy vehicles or on their own to protect liner materials.
Questions? We can help! Call our team at 1-863-261-8388 or fill out our quote request form to discuss your requirements.